We Need Your Help!
---
MJFNC aim to give your child the best experience possible.  We really do try and move mountains to help make sure that your child has fun, learns new skills and really enjoys their footy…. but to do this we need your help!
MJFNC is only as good as we are because of the wonderful work of all our volunteers.  There is no doubt what-so-ever that without our wonderful volunteers we would be lost.
There are a variety of roles that need to be done in order to help make sure that the kids have a very smooth and successful season.
One of the greatest benefits of being a parent volunteer at the club is that YOU get to make new friends and you are supporting your child and the club at the same time.
MJFNC welcome all assistance, so please don't be shy – WE NEED YOUR HELP!
Volunteer Roles That We Need Help With
---
Coach
---
All Junior Teams need a coach. We currently have a large number of vacancies across every age group.
Auskick Coordinators
---
MJFNC run a very successful Auskick program, but we need lots of helpers to make this work.
The Auskick training session is a 90 minute program Saturday mornings from 8.30 - 10.00 am. It runs from 27 April - 24 August 2019. If you could help out in any way, that would be great.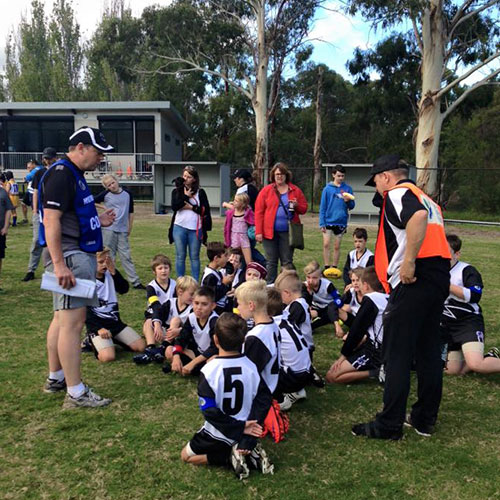 Assistant Coach
---
The Assistant Coach helps the coach on game day (and training if available). They control the team's white board & help allocate player positions & help out with different drills at training.
Team Manager
---
Every team needs a Team Manager. A Team Manager is the "parent co-ordinator" role. ** Please note that there are NO WEEKLY MATCH FEES in 2019.
Goal Umpire
---
All U 9 - U 18 teams need to provide a Goal Umpire for each match. If you can help, we would really like to hear from you. *Game day only role.
Time Keeper
---
The Team Time Keeper role is a game day only role. You generally sit down at a table under shelter and are responsible for the siren & record any points / goals scored. *Game day only role.
Boundary Umpire
---
The club needs to supply a Boundary Umpire for all U11 + NFNL matches. *Game day only role.
Interchange Steward
---
Help manage the team's bench during the game. *Game day only role.
Team Runner
---
Every team needs a Team Runner to help carry messages from the coach out to the players on the ground. *Game day only role.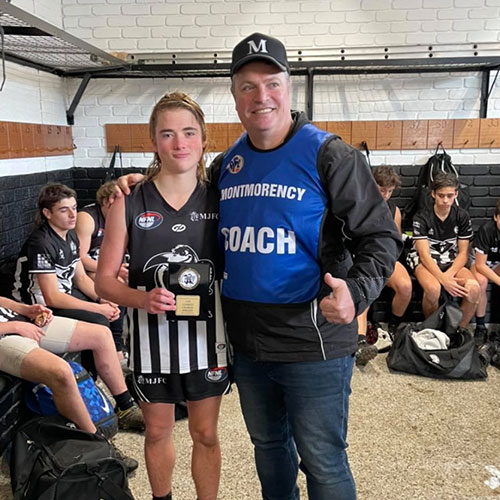 Umpire Escort
---
We need someone to be available to escort the Umpire(s) to / from their change rooms to the ground & stand with them in between the quarter time breaks. *Game day only role.
Team Medic
---
All NFNL matches need a Team Medic on duty before a game can commence. All Team Medic's need a Cert 1 in First Aid (minimal), which the Club is willing to pay for. *Game day only role.
Auskick Helpers
---
The main Auskick Co-ordinators need your help in order to help make the program run as smoothly as possible.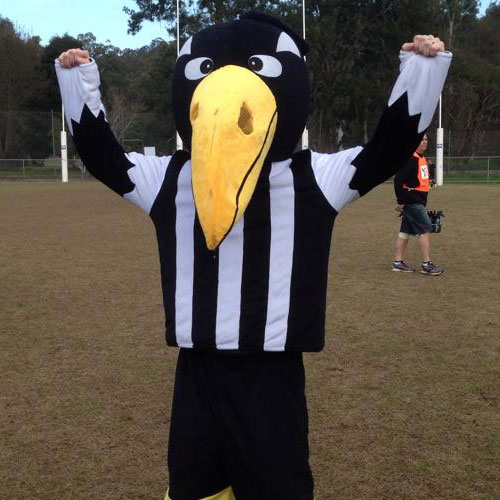 Water Bottles
---
We need someone to look after the team water bottle. Clean them each week, put fresh water in them and then have them ready to go for each game day. *Game day only role.
Other Roles We Need Help With
---
MJFC is run by a small army of volunteers. They are lead by a very passionate and talented Executive Committee that oversees the full management of the club.
But we need more help!
There are a number of additional support roles that we would love help with including;
Football Director
First Aid Coordinator
Coaching Coordinator
Communications Officer
Player Welfare Officer
Grounds Manager
Registrar
Property Manager
Canteen Manager
Social Events
Awards / Photo Manager
Sponsorship / Fundraising Officer
Policy
Merchandise Shop / Memorabilia
Life Members