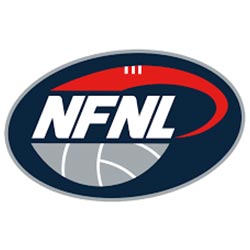 Want to play at Montmorency Junior Football & Netball Club?
---
Check out the information below and then follow the links provided for registrations.
The links will direct you to a the SportsTG website for Montmorency JFC where you can register 1 or more players.
If you have any questions regarding MJFNC junior registrations or player transfers, please don't hesitate to contact
Jodie Rigg – MJFNC Registrations Officer.
Please select how many children you would like to register.
Please follow the links to go directly to the NFNL website for player registration.
Thank you.
Auskick Registrations
---
Auskick Registration is only $91 per child (inc GST).
YES! This does include a "Participants Pack" for every child.
Auskick has a single registration link.
This link will take you through to the AFL Auskick Website where you register your child and nominate them to play for Montmorency Junior Football Club.
Auskick Day: Saturday
Time: 8.30 – 10.00 am
Duration: 90 minutes
Start Date: April
End Date: late August
Location: Simms Road Oval, Simms Road, Montmorency
U 9 - U 18 Player Registrations
---
1st Child
Single child playing fees are $265 plus NFNL levy $25
2nd Child
Second child playing fees are $190 plus NFNL levy $25
3rd Child
Third child playing fees are $130 plus NFNL levy $25
4th Child
Fourth child playing fees are ZERO plus NFNL levy $25